P20 Lipo Charger,DC 500WX2 20A Smart Charger for LiFe, LiIon, LiPo(1-8S)/LiHv(1-70S)/Pb(1-12S); NiMH/Cd(1-16S) Batteries
Regular price

$139.99

Sale price

$113.99
⚡【High Power DC lipo charger】Independent dual channel,synchronous parallel charging,charging current: 20AX2,Max. charging power: 500WX2,800W parallel charging,Input current:35A,advanced crafty cooling air duct for high efficiency heating dissipation.

⚡【ISDT P20 Lipo charger with Smart Display】6S lipo charger with full color LCD,touch panel,it will indicate the whole charging process for batteries,with large screen display can show voltage,current,charging time,mode,battery type,internal resistance and battery capacity that charged, easy setup and manual operation modes.

⚡【ISDT Charger & Multiple Function】P20 lipo balance charger passed US safety certification comes with Li-ion and Lipo balancing,fast charging, data storage,cyclic charging, discharging function.After fully charged,it will automatically stop charging.

⚡【Various battery type compatibility】Rc car battery charger, All-in-one control for LiFe, LiIon, LiPo 1-8S,LiHv 1-7S, Pb 1-12S, NiMH/Cd 1-16 rc car /vehicle/plane/drone batteries,automatic battery type identification with intelligent charge algorithm matching,rc lipo charger with balance. (No power cord!)

⚡【Multi-Application】 Aluminium alloy shell with good handfeel and nice apperance,our hobby charger can widely used in rc drone/rc plane/rc ship/rc vehicle,portable devices,remote control car etc.Auto adjustment feature on charging parameters and auto safety shut-off for best charging performance.To help extend battery life with more reasonable.
Input voltage DC 10~34V
Output voltage DC 1~34V
Max. input current 35A
Charging current 0.2~20.0A x2
Max. charging power 500W x2
Balance current 1.5A/Cell Max
Discharging current 0.2~1.5A x2
Max. discharging power 15W x2
Abnormal voltage alarm Support
Incorrect cell count setting alarm Support
Supported battery types and cell count LiFe, LiIon, LiPo 1-8S ; LiHv 1-7S ;
Pb 1-12S ; NiMH/Cd 1-16S
Parallel charging power and current 800W/35A
Parallel discharge power and current 30W/3A
Input anti-reverse function support
Output anti-reverse function support
Input anti-spark function support
Output anti-spark function support
Working temperature 0~40℃
Storage temperature -20℃~60℃
Dimension 105x105x47mm
Weight About 350g
DELIVERY

For non-pre-sale products, ISDT processes the order within 2-3 working days after the order was placed, once confirmed, we will ship it according to the order time.

We provide 3 shipping methods:

Shipping Method and Estimated Shipping Time:
Standard Shipping: 15-20 working days
Fast Shipping: 7-15 working days
Expedited Shipping: 3-7 working days
The shipping time should be subject to the time announced by the shipping company. Once the products of your order leave our warehouse, the actual delivery may be affected by events which are beyond our control. Thus, we do not assume any responsibility for any delay in delivery due to unexpected logistics related events.

If any logistics delay occurs, you may send an email to isdt0506@gmail.com, and we will do our best to contact the logistics company to help resolve the issue.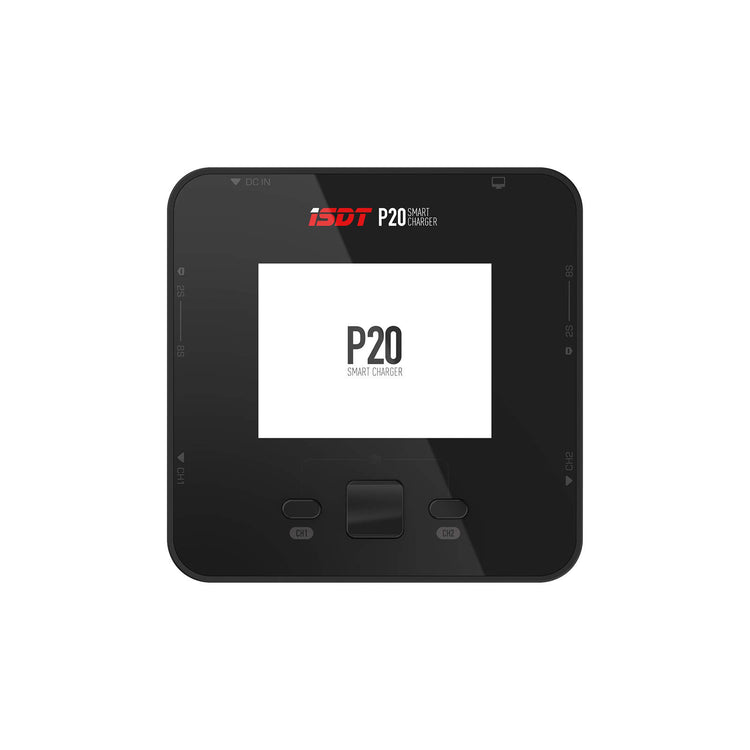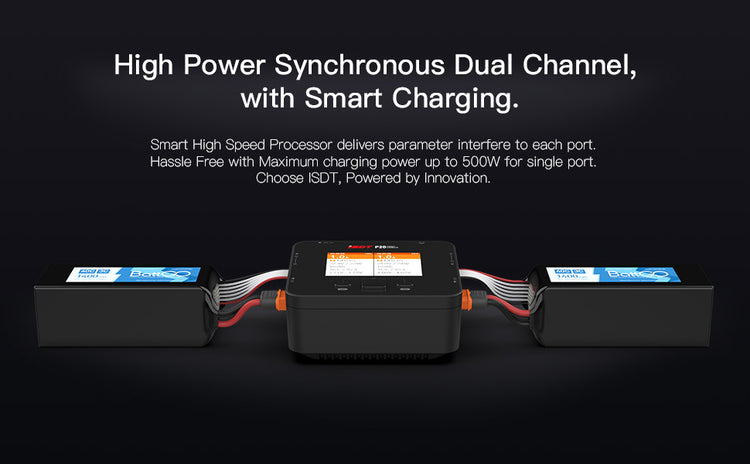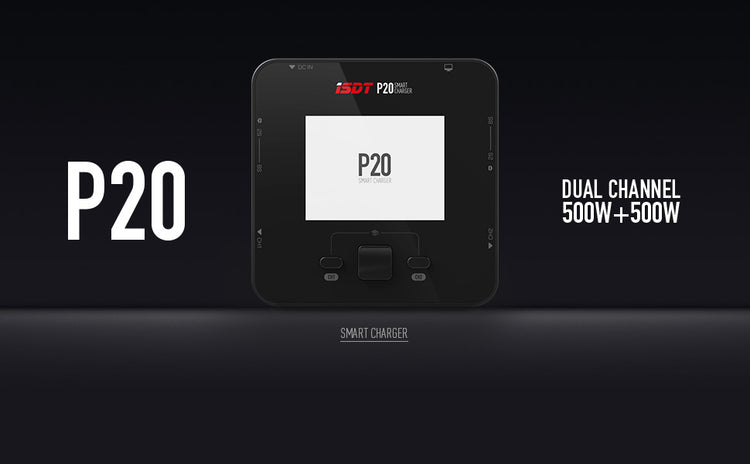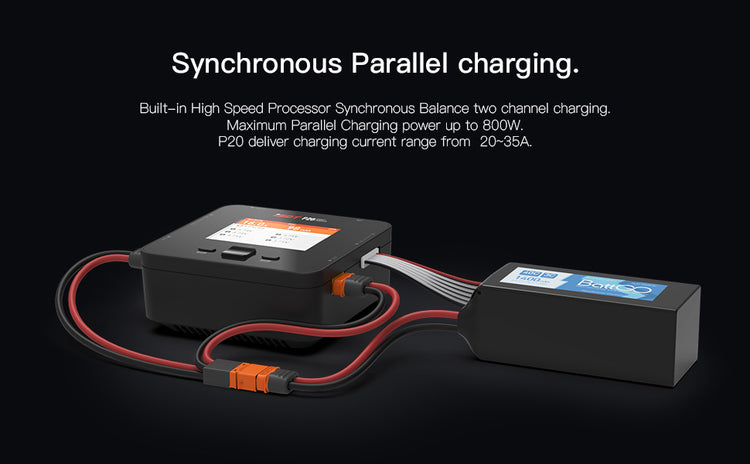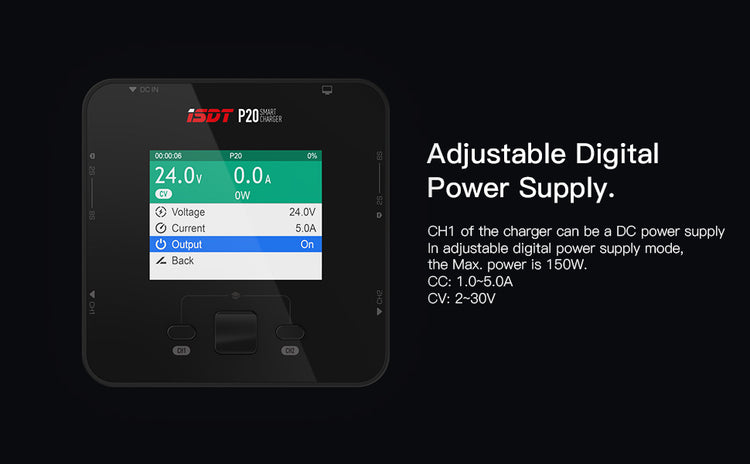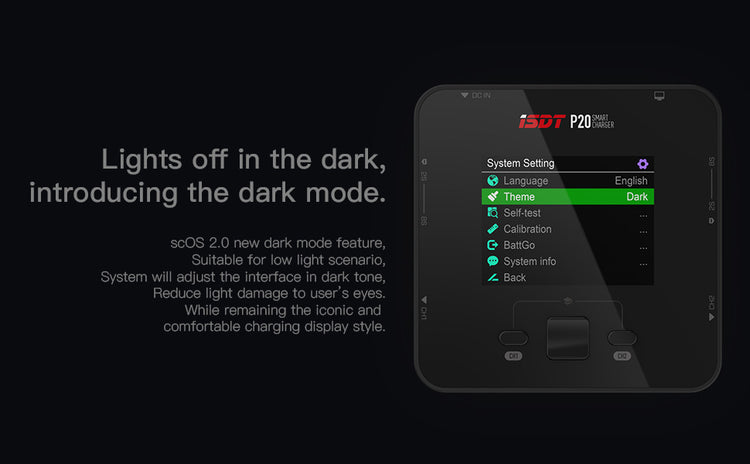 Haven't received it yet - overdue by many days
I can't review the item as it is many days overdue for delivery. I have attempted to get assistance from isdt shop but that is proving difficult. I may be requesting a refund if I don't receive it or get help soon.
Guarantees
Genuine Guarantee
Fast Processing
Fast Delivery
Official After-sales
Testimonials
Add customer reviews and testimonials to showcase your store's happy customers.

Author's name
Add customer reviews and testimonials to showcase your store's happy customers.

Author's name
Add customer reviews and testimonials to showcase your store's happy customers.

Author's name
Add customer reviews and testimonials to showcase your store's happy customers.

Author's name
Add customer reviews and testimonials to showcase your store's happy customers.

Author's name