A4 Air Battery Charger,Smart AA/AAA Battery Charger with Bluetooth Connection Function
Regular price

$19.99

Sale price

$12.99
【Convenient Operation】Perfectly compatible with phone power adapters, USB ports, portable power banks and car chargers, auto-matching with the USB charging devices output power. Fast charging is possible when combined with a QC adapter.

【Multifunction Charger】Automatic battery type identification, the A4 Air will auto-match the optimal charging algorithm, fully compatible with NiMH, NiCd, Li-lon and LiFePO4 battery.

【Full Color LED Status Indicator】The battery level, type, operation mode and information can be shown clearly by indicators with various color.

【Real Full-time 4 Independent Charging Channels】Compact but not simple, with 4 real independent channels for intelligent current regulation, supports hybrid charging of different types & sizes of batteries.

【Integrated Protection Design】Innovative battery performance detection mechanism, intelligent power allocation, auto-adjust charging parameters.
Product description
1, USB C port for power input and PC connection
2, AA battery negative plate
3, AAA battery negative plate
4, Battery positive plate
5, LED LightsSmart Charger: A4 Air
Input Power: DC 5~9V/1.5A
Max Charging Power: 10w
Max Charging Current: 1.0A/slot
Battery Size: AAA,AA,10500,12500
Battery Types: NiMH,NiCd,Li-lon,LiFePO4
Operating Temperature: -10℃-40℃
Dimensions(LXWXH): 59X63X25mm
Weight: 36g
Accessories: USB cable
(The batteries is not included)
DELIVERY

For non-pre-sale products, ISDT processes the order within 2-3 working days after the order was placed, once confirmed, we will ship it according to the order time.

We provide 3 shipping methods:

Shipping Method and Estimated Shipping Time:
Standard Shipping: 15-20 working days
Fast Shipping: 7-15 working days
Expedited Shipping: 3-7 working days
The shipping time should be subject to the time announced by the shipping company. Once the products of your order leave our warehouse, the actual delivery may be affected by events which are beyond our control. Thus, we do not assume any responsibility for any delay in delivery due to unexpected logistics related events.

If any logistics delay occurs, you may send an email to isdt0506@gmail.com, and we will do our best to contact the logistics company to help resolve the issue.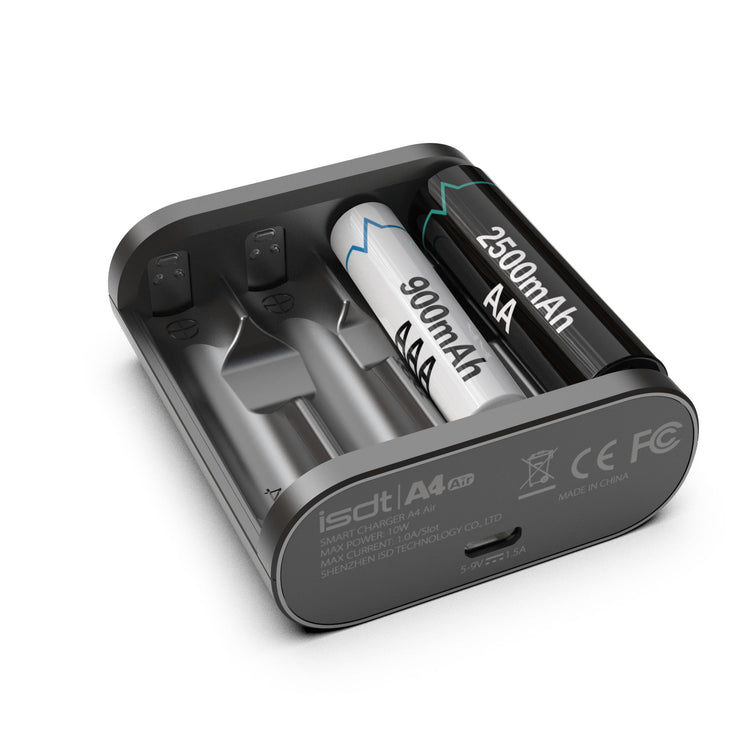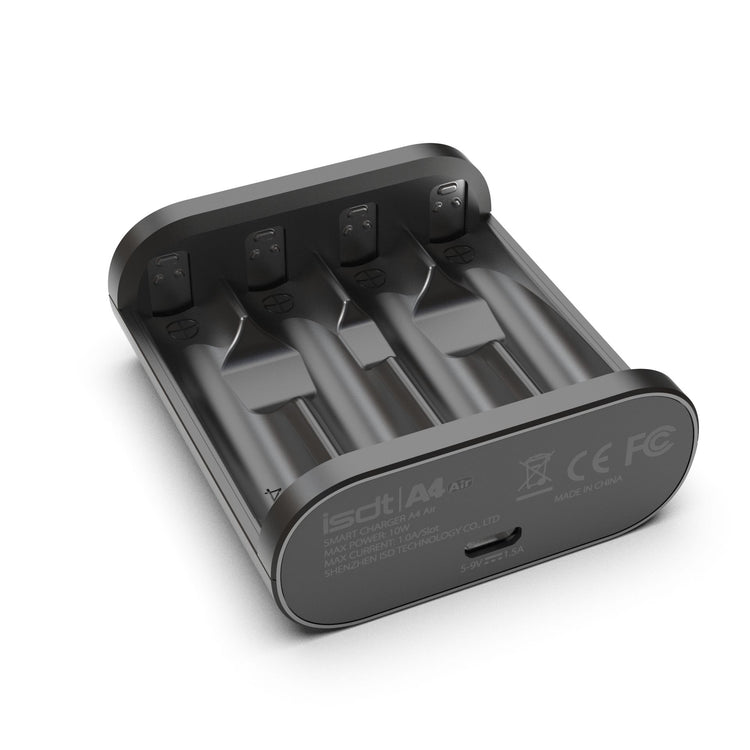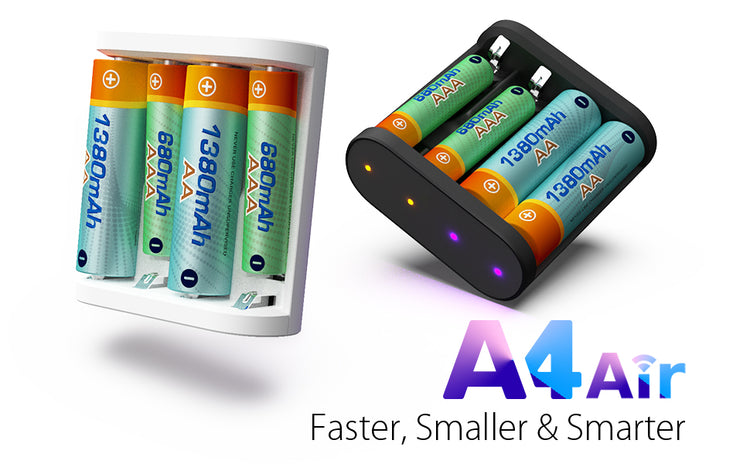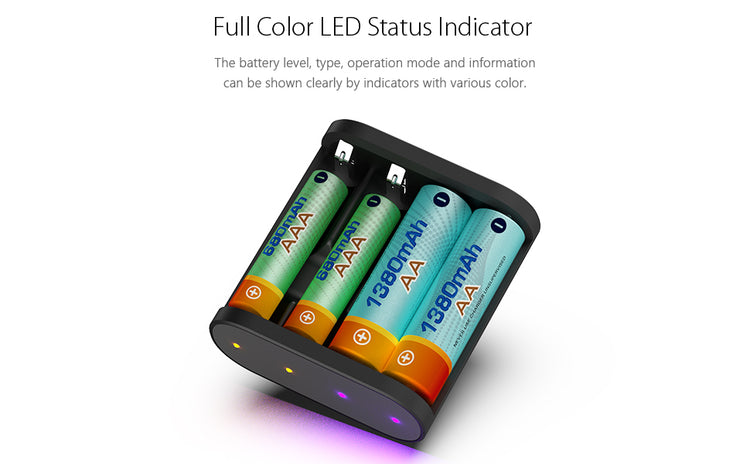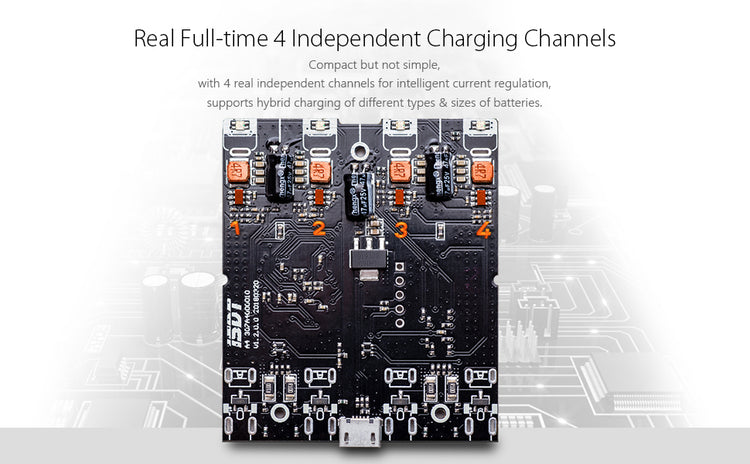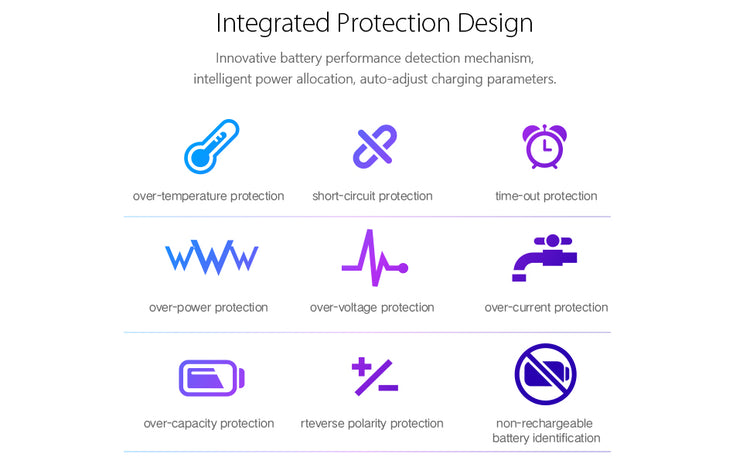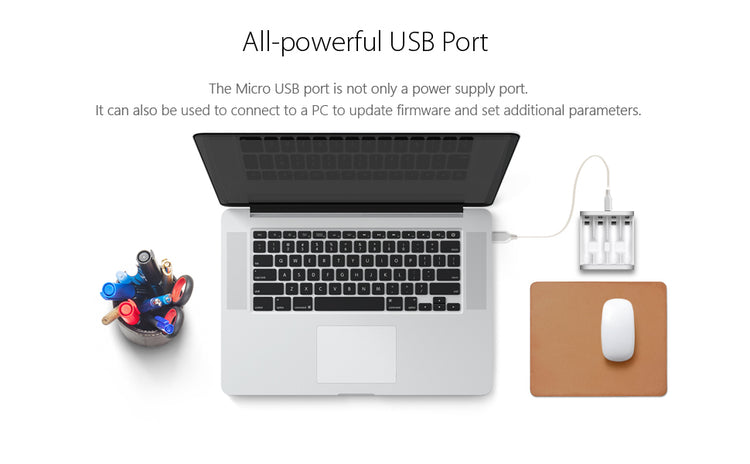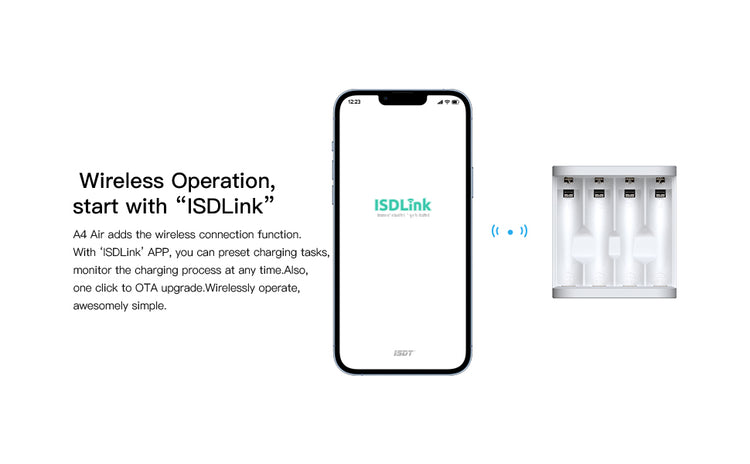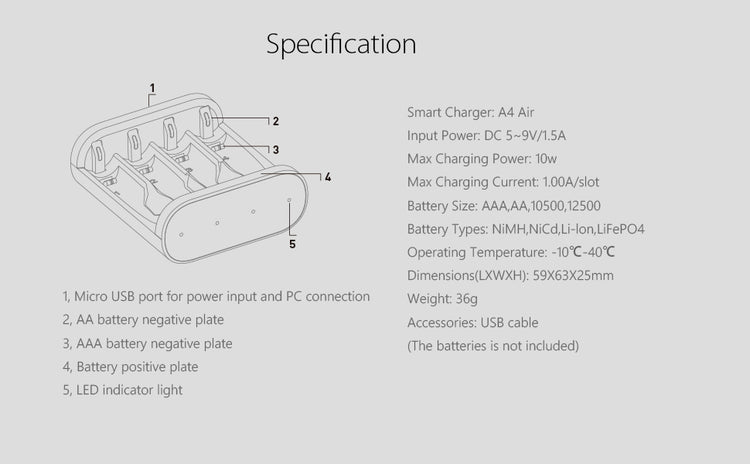 Super small, great app.
This charger is really, really small. It can only charge, but that's completely okay for my use-case. The app works well, the light-indicators are useful.
Guarantees
Genuine Guarantee
Fast Processing
Fast Delivery
Official After-sales
Testimonials
Add customer reviews and testimonials to showcase your store's happy customers.

Author's name
Add customer reviews and testimonials to showcase your store's happy customers.

Author's name
Add customer reviews and testimonials to showcase your store's happy customers.

Author's name
Add customer reviews and testimonials to showcase your store's happy customers.

Author's name
Add customer reviews and testimonials to showcase your store's happy customers.

Author's name