N8 8-Slot Smart Household Charger,Fast Charger for AA AAA Rechargeable Batteries
Regular price

$69.99

Sale price

$54.99
Independent multi-channel quick charge Larger current independent multi-channel quick charge, Up to 1500mA current output on each slot, 90 minutes quick charge.

Various battery type compatibility All-in-one control for Li-Ion, LiHV, LiFe, NiMH, NiCd and NiZn batteries Automatic battery type identification with intelligent charge algorithm matching.

Professional work modes Charge Cycle Activation Discharge.

Full color LCD, touch panel Bright 2.4" high resolution screen displays current job parameters and battery performance.

Upgradeable Firmware Just connect the charger to your computer to update to the latest firmware for best performance and new features.
Product Description
Power input: USB  C

Input voltage: 5-12V
Input power: 18W
Charge Cells: 1-8 AA/AAA cells
Battery type: Li-lon, LiHv, Ni-MH, Ni-Cd, LiFePO4, Eneloop
Charge current:  0.1A-1.5A/slot
Discharge current: 0.1A-1.0A/slot
Display: 240×320 IPS LCD
Operating temperature: 0°C-40°C
Size(LxWxH): 188.5x79x28mm
Weight: 283g
Packaging Included:
1X ISDT N8 Charger
DELIVERY

For non-pre-sale products, ISDT processes the order within 2-3 working days after the order was placed, once confirmed, we will ship it according to the order time.

We provide 3 shipping methods:

Shipping Method and Estimated Shipping Time:
Standard Shipping: 7-15 working days
Fast Shipping: 3-7 working days
Expedited Shipping: 1-3 working days
The shipping time should be subject to the time announced by the shipping company. Once the products of your order leave our warehouse, the actual delivery may be affected by events which are beyond our control. Thus, we do not assume any responsibility for any delay in delivery due to unexpected logistics related events.

If any logistics delay occurs, you may send an email to isdt0506@gmail.com, and we will do our best to contact the logistics company to help resolve the issue.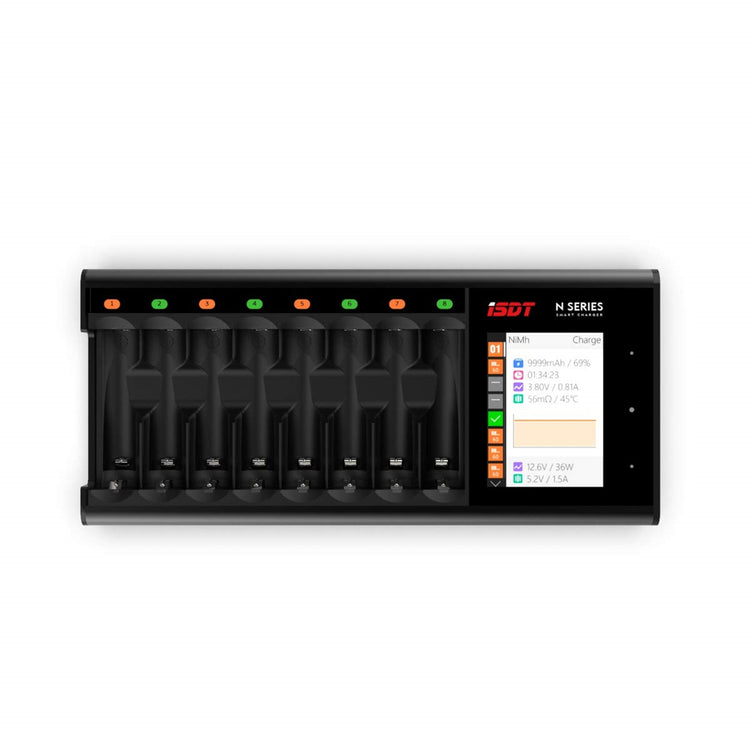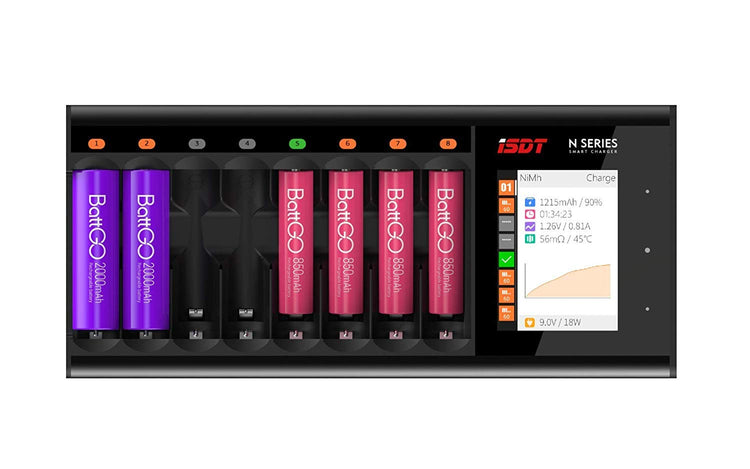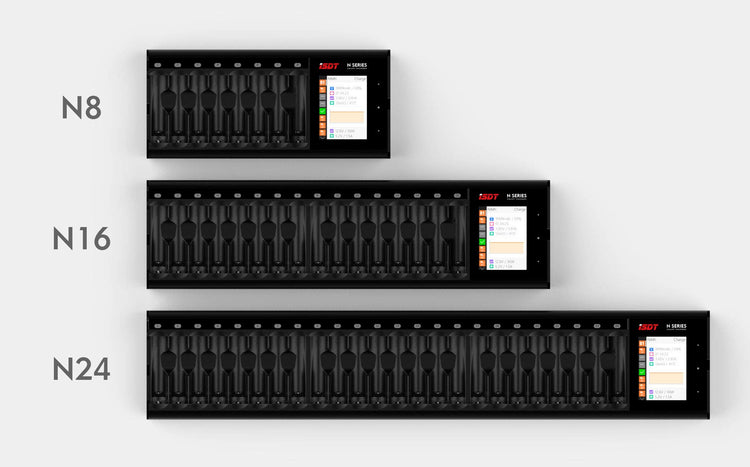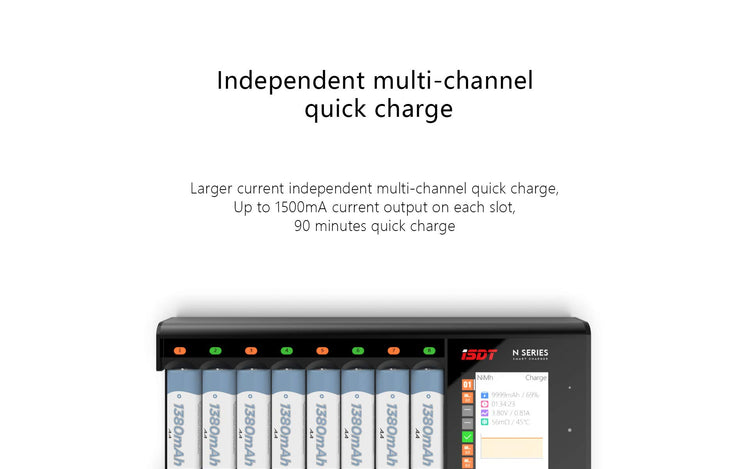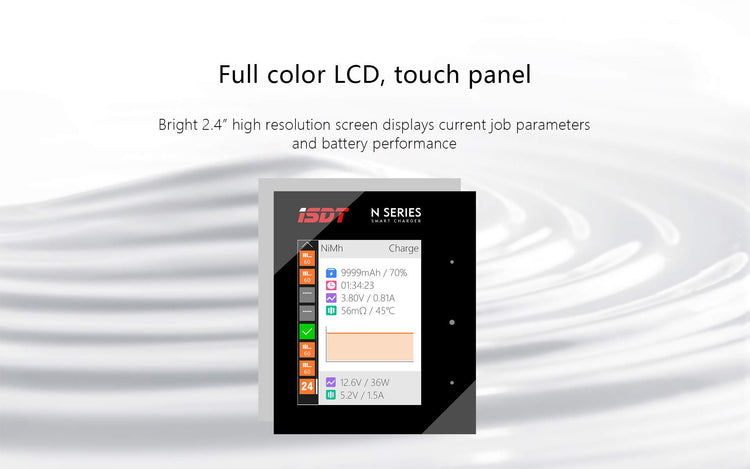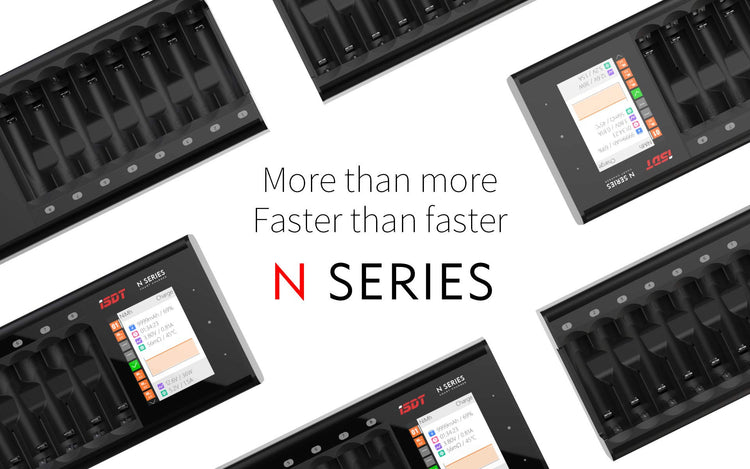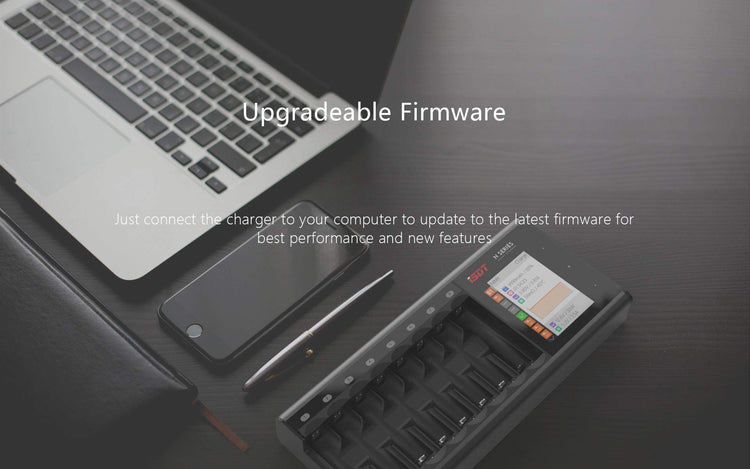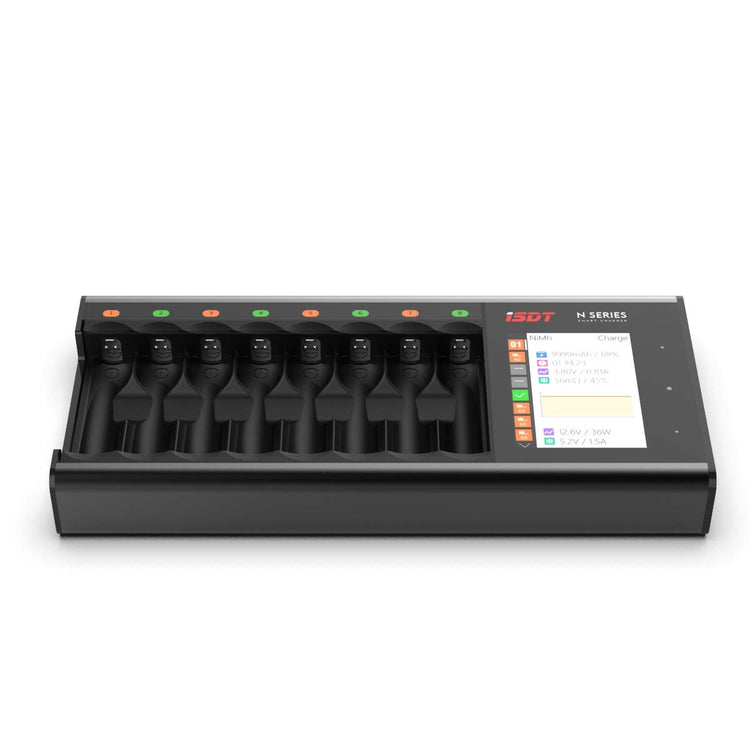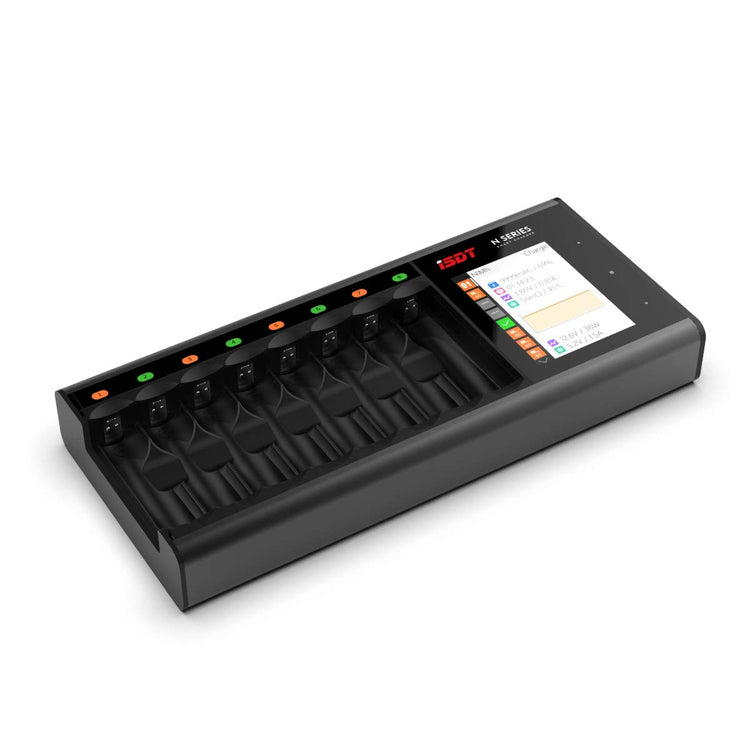 Guarantees
Genuine Guarantee
Fast Processing
Fast Delivery
Official After-sales
Testimonials



Great for NiMH but doesn't work on my AAA Deleepow LiPo Rechargeable 200mWh Batteries

I bought this charger and a bunch of NiMH batteries but some appliances don't like that they are only 1.25volt so I bought a set of AAA Deleepow LiPo Rechargeable 200mWh Batteries and the device does not even recognize them. The Deleepow LiPo batteries came with a basic charger but I was planning on using this one.
If anyone has figured out how to get it to work with this please let me know.

John
ISDT N8 Ladegerät mit Intelligenz!

Vanessa Tovar
Well done !!

Sven H.
Well done !!

It's a good product, I already bought 3 of this, I used it to charge my RC cars batteries and it works perfectly, so if you have a Rc it's a good battery charger to invest .

Vanessa Tovar