Battair Plugin, 5 Packs 2/3-4S/5-6S RC Model Accessories for Battery Guard Housekeeper Smart Battery Management System
Regular price

$29.99

Sale price

$24.99
Smart with Chargers
The BattAir-Supported charger can automatically recognizes battery parameters, monitors the charging status in real time.
Safe and convenient.
Image all batteries are on your phone
In BattAir APP, you can view the power level, set and manage battery parameters, view battery usage records to stay with battery's health information. You can also upgrade the firmware via OTA and so on, which gives you even more control.
Press and Show
BattAir Plugin is not initialized
BattAir Plugin is not calibrated/Error
| | | | |
| --- | --- | --- | --- |
| Supported Cells of Battery: | 2S | 3~4S | 5~6S |
| Supported Battery Type: | LiFe,LiPo,LiHv,ULiHv | LiFe,LiPo,LiHv,ULiHv | LiFe,LiPo,LiHv,ULiHv |
| Quiescent Current: | 50uA | 50uA | 50uA |
| Size: | 35x16x9mm | 36x19x9mm | 36x24x9mm |
| Weight: | 2.8g | 3.8g | 4.7g |
DELIVERY

For non-pre-sale products, ISDT processes the order within 2-3 working days after the order was placed, once confirmed, we will ship it according to the order time.

We provide 3 shipping methods:

Shipping Method and Estimated Shipping Time:
Standard Shipping: 7-15 working days
Fast Shipping: 3-7 working days
Expedited Shipping: 1-3 working days
The shipping time should be subject to the time announced by the shipping company. Once the products of your order leave our warehouse, the actual delivery may be affected by events which are beyond our control. Thus, we do not assume any responsibility for any delay in delivery due to unexpected logistics related events.

If any logistics delay occurs, you may send an email to isdt0506@gmail.com, and we will do our best to contact the logistics company to help resolve the issue.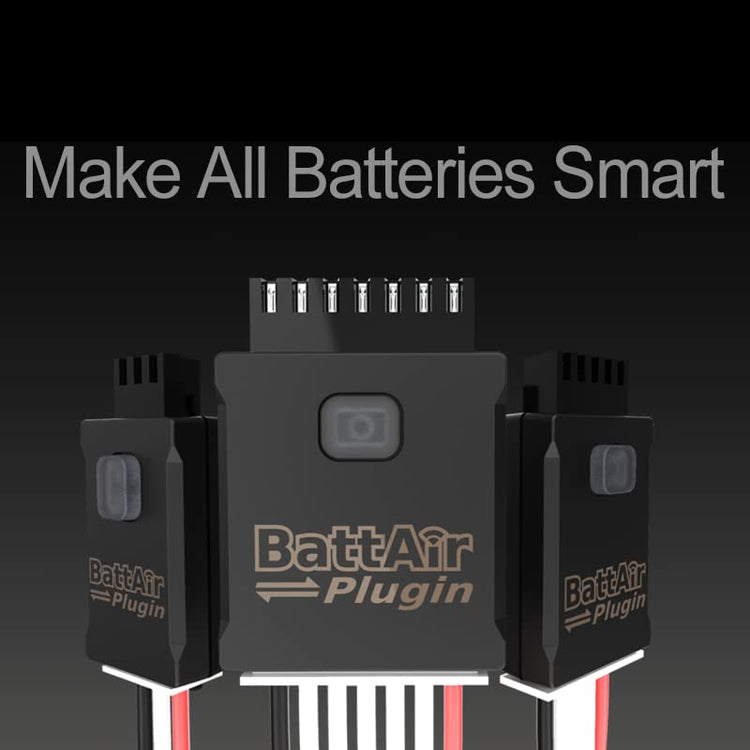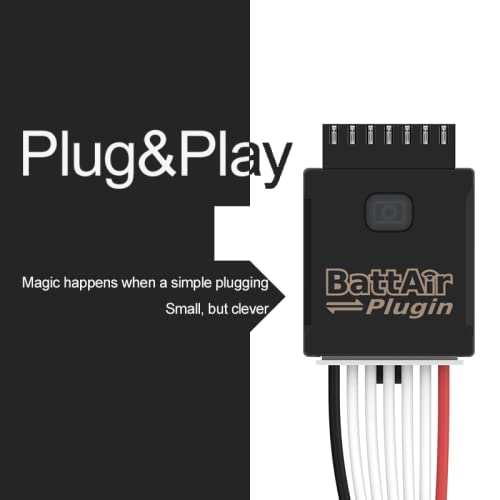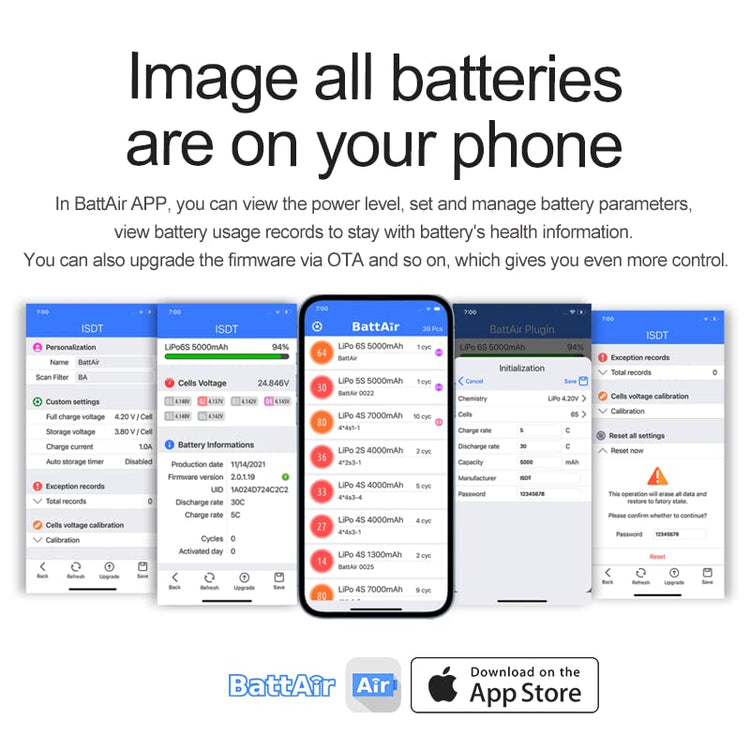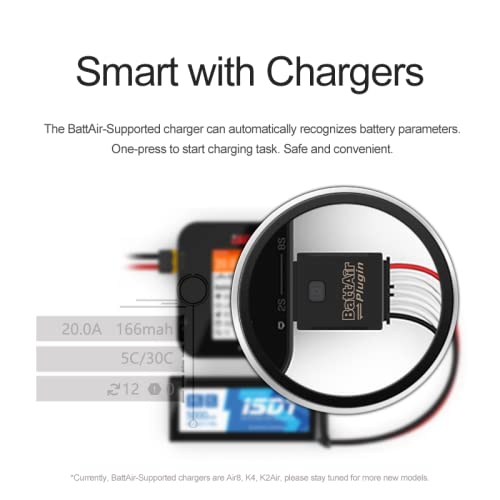 Guarantees
Genuine Guarantee
Fast Processing
Fast Delivery
Official After-sales
FAQs
How does BattAir Plugin work?

Through the external balance port, the ordinary LiPo battery can be upgraded to a smart battery at a minimum cost.
How to set when changing BattAir Plugin to a new battery?

Initialize the BattAir Plugin settings, and then connect to the next battery. Click "Reset All Settings" in BattAir APP and enter the password to complete the initial settings. The data needs to be re-entered when the next battery is connected.
Can I quickly find the specific battery from the battery information list on the BattAir APP?

Yes. Click a certain battery information in the battery information list on BattAir APP, and the corresponding Plugin flashes blue light.
Testimonials



Small size,Big power!

Don't be fooled by the small size. Charges a 5000 mah 3s lipo in 15 min

norcalrc
Great little charger

A great basic charger with capabilities to charge precisely.

Cody King
Great charger!

Really good charger for all kinds of battery chemistries. I really like this charger, fan is a bit loud though...

Ax.