Q6 Nano Lipo Charger,DC 200W Smart Portable Digital Charger for RC Batteries
Regular price

$39.99

Sale price

$29.99
√√New generation of pocket chargers:200W high power / max. 9A charging current/battery for 2~6S.

√√IPS screen:low power consumption, 2.4 inch IPS screen, automatic brightness adjustment, viewing angle 178°, clear and clear display, even in difficult environments or angles, even in strong sunlight.

√√Powerful cooling system:Advanced artistic cooling air duct, active design of the cross flow cooling air duct, initiator ball bearing fan, with precisely engineered aluminium alloy fins and hi-tech silicon heat conducting pad, construction of a highly efficient heat dissipation system.

√√Updatable firmware,updated scOS 2.0:By connecting the micro USB port of the charger to the PC, all series can get the latest firmware upgrades and ensure that the charger has optimal performance and the latest firmware at all times.

√√Excellent exterior design:Rounded like a pebble. Sophisticated design gives it a pleasant appearance and an excellent touch. As if you were holding a piece of pebble in the palm of your hand.

Please note before purchasing: the connection cable of this charger is XT60 interface, the input mode is DC input, input voltage: DC 7-32V, maximum input current: 12A, output voltage: 0-30V, charging current: 0.1-8.0A , other parameters can be viewed in the long description of the product list. If you have any other questions, please consult.
Product description
This small charger has been specially designed for an intelligent charging system and has double the capacity of most Lite chargers. With a 2.4 inch LCD screen with automatic brightness value and 178° viewing angle, the screen is still visible even in strong sunlight.
iSDT has reduced the size of the Q6 charger by 50% and inserted a new round edge design that fits easily in your pocket or bag. With a highly efficient cooling system, optimised internal construction and digital power supply technology, this charger is perfect for all your charging needs.
The Q6 Nano charger will be booted up within seconds. Improved accuracy, 20x speed and one-key metal shutter control ensure an optimised charging experience.
Description:
Input voltage: DC 7-32V
Maximum input current: 12A
Output voltage: 0-30V
Charging current: 0.1-8.0A
Discharge current: 0.1-3.0A
Maximum load capacity: 200 W
Max. Discharge capacity: 5 W
Compensation current: 0.8A / cell
Balance cells: 2-6S
Battery Type: LiFe, Lilon, LiPo, LiHV (1-6S); NiMH, Cd (1-16S); Pb (1-12S)
Display: 2.4 inch 320 x 240 IPS LCD
Operating temperature: 0-40 °C
Storage temperature: -20 - 60 °C.
Dimensions: 72 x 72 x 32 mm
Weight: 119g
Languages: English, German, French, Spanish, Japanese, Traditional Chinese, Simplified Chinese
Features:
ARM Cortex-M4.
20x increased speed.
2.4 inch IPS display with automatic brightness.
High speed ball bearing fan increases cooling performance by 300%.
ARM 32-bit high speed processor.
Update firmware with your PC.
Package includes:
1 x ISDT Q6 Nano balance charger.
1 x manual
DELIVERY

For non-pre-sale products, ISDT processes the order within 2-3 working days after the order was placed, once confirmed, we will ship it according to the order time.

We provide 3 shipping methods:

Shipping Method and Estimated Shipping Time:
Standard Shipping: 7-15 working days
Fast Shipping: 3-7 working days
Expedited Shipping: 1-3 working days
The shipping time should be subject to the time announced by the shipping company. Once the products of your order leave our warehouse, the actual delivery may be affected by events which are beyond our control. Thus, we do not assume any responsibility for any delay in delivery due to unexpected logistics related events.

If any logistics delay occurs, you may send an email to isdt0506@gmail.com, and we will do our best to contact the logistics company to help resolve the issue.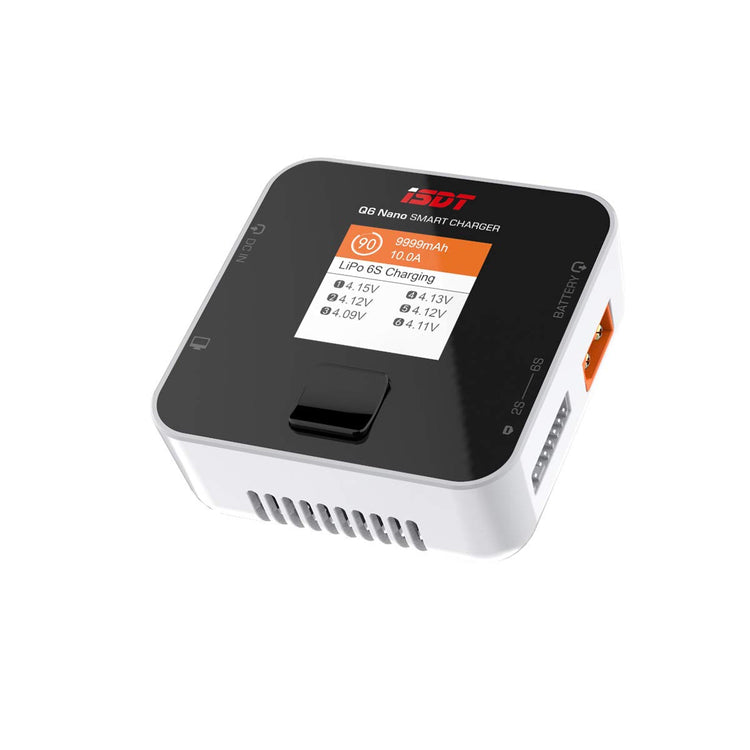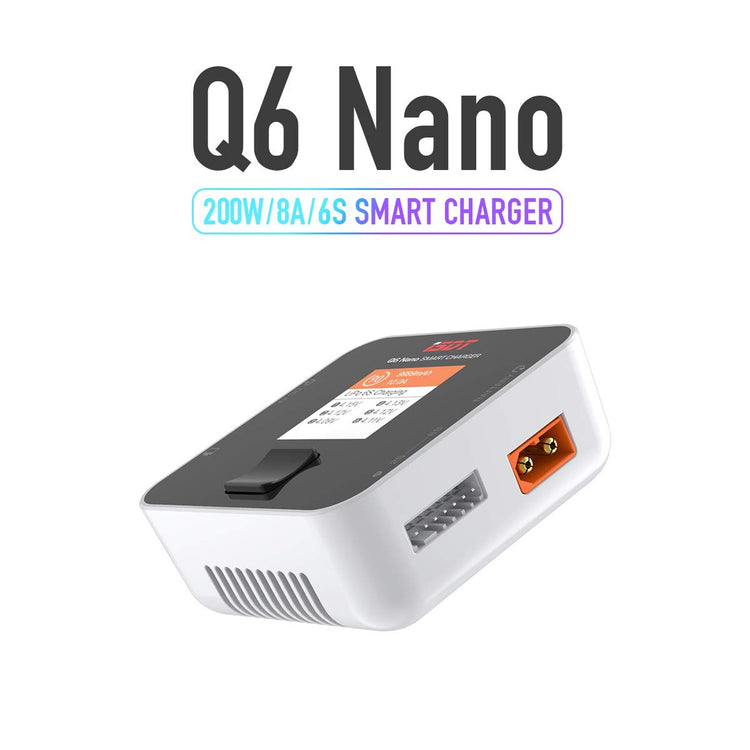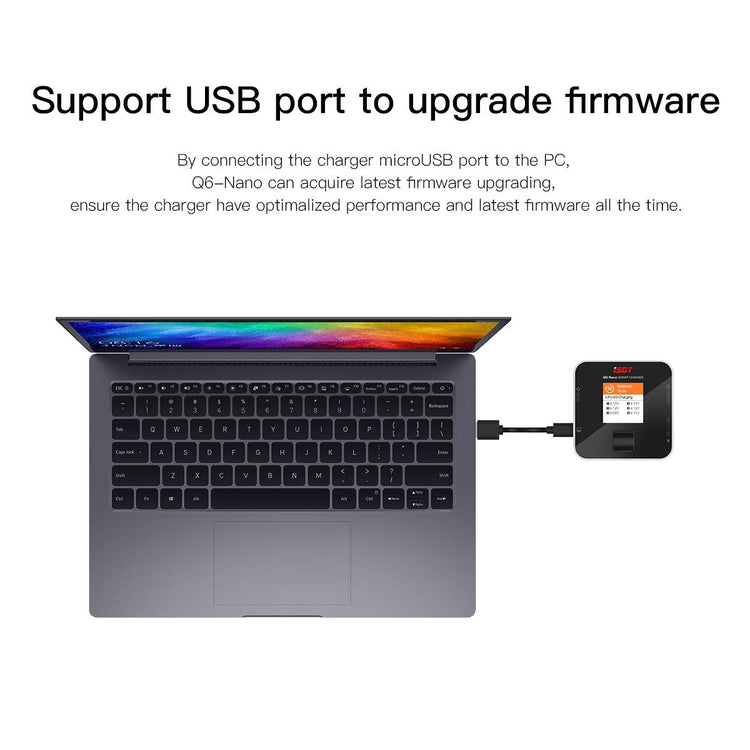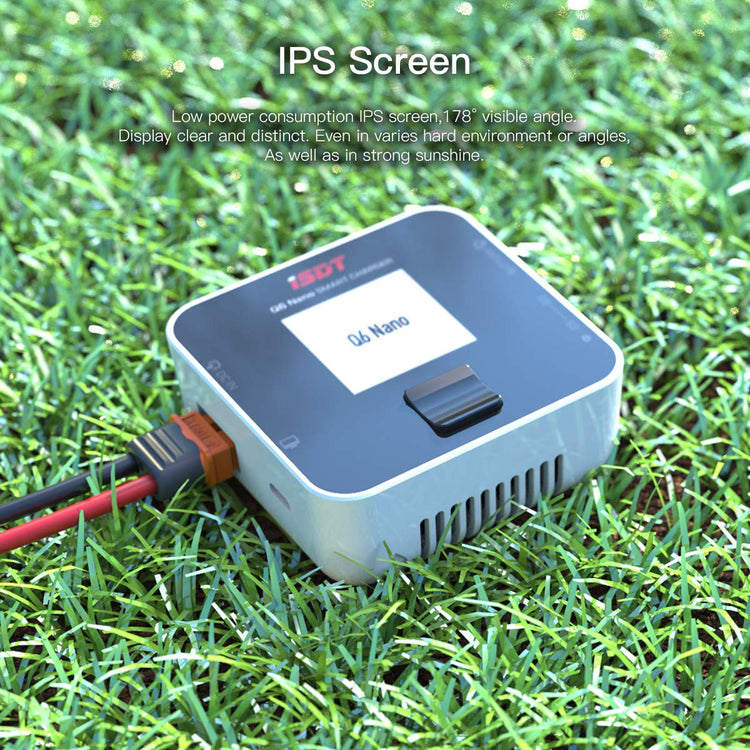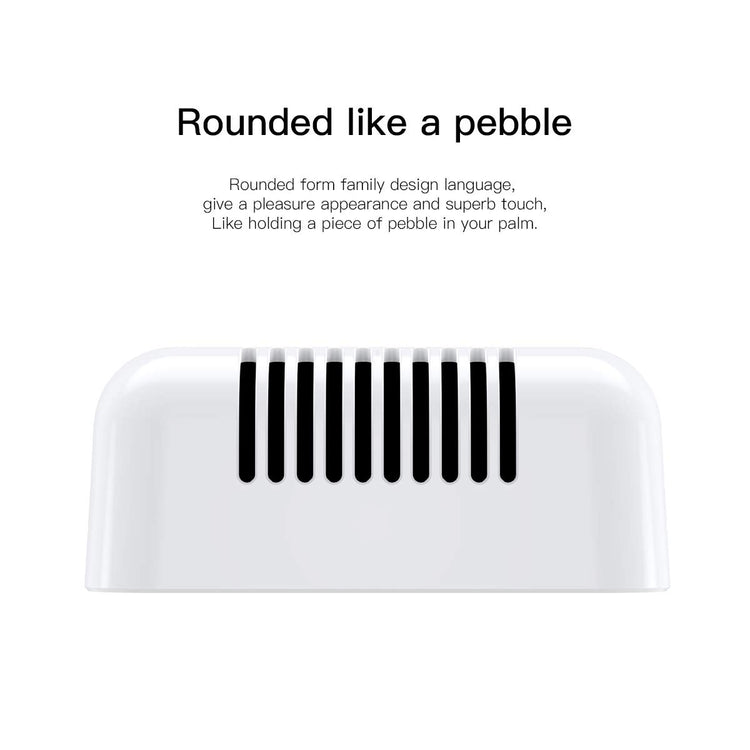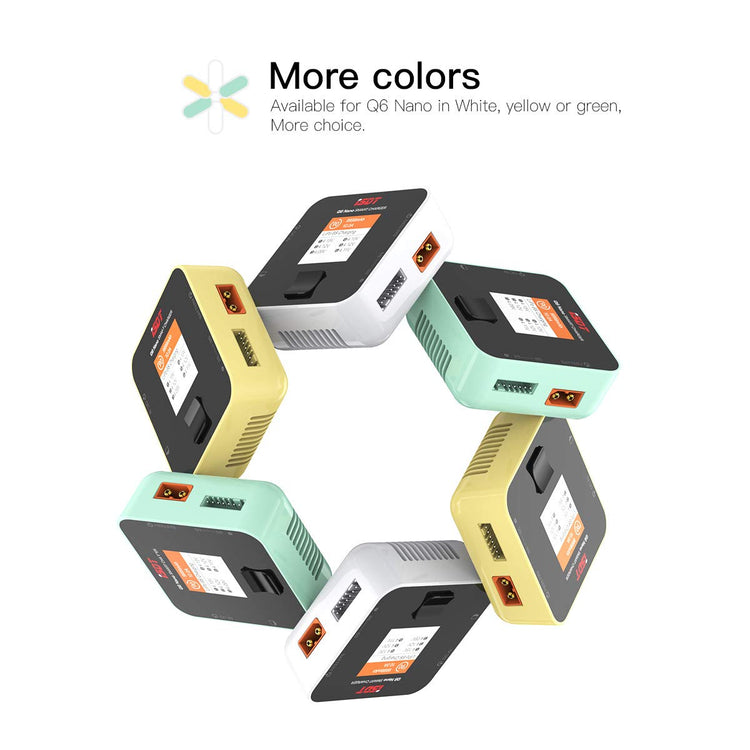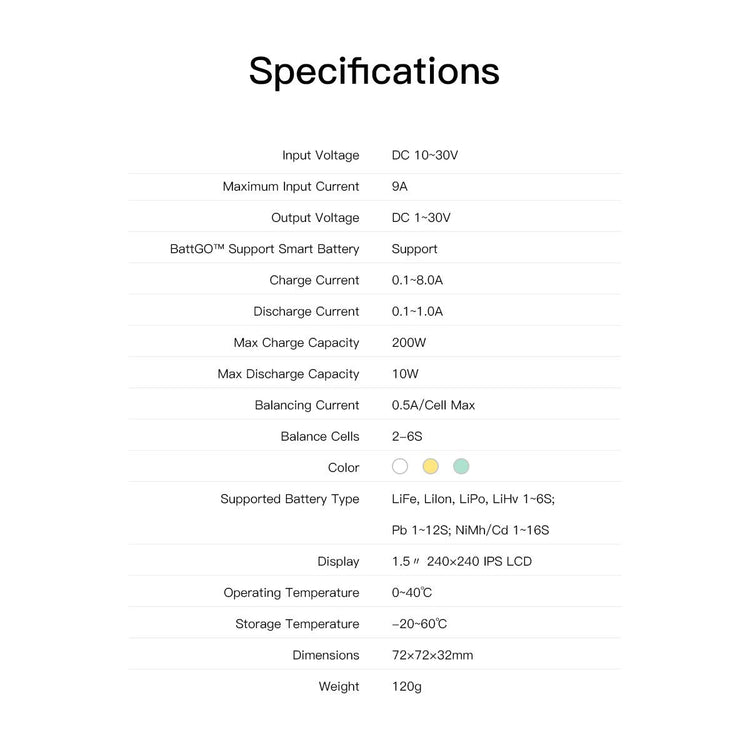 Guarantees
Genuine Guarantee
Fast Processing
Fast Delivery
Official After-sales
Testimonials



Little beast

This is my first real charger and I absolutely love it. It's a little beast at a really affordable price

Sheldon Ali
Based on performance

I really want to give this unit five stars based on performance and price. One caveat doesn't allow me to. The enter click! If this unit had a separate button or improved joystick style tactile button it would be five starts all day. Every time I go to change settings I'm reminded at how infuriating this charger can be. When you go to scroll through settings you'll inevitably press enter and the same goes for when you go to press enter and it scrolls instead. Things I've found to help reduce mispresses are when scrolling light button presses on the very outside edges and to enter a quick and firm center press. Seems obvious and intuitive, trust me it's a nightmare. The performance and price of this unit makes it still, even with this quirk, one of the best options out there if your on a budget and need or want the features this unit offers. If you have the extra coin save the money you'd spend on this and put it towards a Q8, you'll never be sorry you did.

KOz
Great little travel charger

I needed a charger from when I travel if I take an RC along. This is perfect. I love it. You do need a power supply and that was more expensive than the charger but it's all good.

Andrew Ouellette