C4 EVO Smart Battery Charger for AA AAA 18650 26700 Battery with IPS Display Screen
Regular price

$59.99

Sale price

$47.99
【Six Slots Independent Charging】 6 channels works independently , Each channel can be set to different working modes,compatible with 19 types of rechargeable battery .It supports charging for 4*AA batteries or 4 AAA batteries in one lot,It coves varies rechargeable battery size to 26700 battery the Max.(*Support battery AAA,AA,10440,10500,12500,13500,14500,14650,16650,17650,17670, 18650,18700,20650,20700,21700,22650,26650,26700)

【USB Type-C import】36W maximum, DC 5~12V,Support QC2.0/3.0 and PD . charging faster.Laptop USB port , 5V 1A can be used as input power supply.

【On-time monitoring】On-time charging, discharging , battery type, charging percentage, charged amount, charging time,Battery IR, On-time temperature,voltage and current, and capacity variation curve.

【Multi Protection】Auto adjustment on charging parameters for best charging performance and multiple protection on batteries.Extend battery life with more reasonable charging and discharging operation.

【Mute fan &Gilding spring】C4 EVO's Mute fan,it improve the problem of the noise of C4's fan. Gilding spring,it extend the service life of C4 EVO.
Model:
C4 EVO
Battery Count:
1~4Cylindrical battery
Battery Size:
AAA,AA,10440,10500,12500,13500,14500,
14650,16650,17650,17670,18650,18700,
20650,20700,21700,22650,26650,26700
Support battery type:
Li-Lon, LiFe, LiHv,NiMH, NiZn, Eneloop
Operating Voltage Range:
5~12V(Support QC, PD protocol)
Charge Current Range:
0.1~3.0A(Horizontal),0.1~1.5A(Vertical)
Discharge Current Range:
0.1~1.5A(Horizontal),0.1~1.0A(Vertical)
Operation Modes:
Charge, Discharge, Store, Destroy, Cycle, Activate, Analyze
Display:
320×240 IPS LCD
Beep Sound:
Multi-tone
Temperature Sensors:
6 for inner
Working temperature:
0~40℃
Voltage Measurement:
±10mV
Current Measurement:
±10mA
Standby Current Drain:
<0.05mA/battery
External Ports:
USB power output(Type-C)
Firmware Update:
Support
Reverse Polarity Protection:
Vertical physical anti-reverse connection,
horizontal hardware anti-reverse connection
Overheating Protection:
Support
Overcapacity protection:
Support
DELIVERY

For non-pre-sale products, ISDT processes the order within 2-3 working days after the order was placed, once confirmed, we will ship it according to the order time.

We provide 3 shipping methods:

Shipping Method and Estimated Shipping Time:
Standard Shipping: 15-20 working days
Fast Shipping: 7-15 working days
Expedited Shipping: 3-7 working days
The shipping time should be subject to the time announced by the shipping company. Once the products of your order leave our warehouse, the actual delivery may be affected by events which are beyond our control. Thus, we do not assume any responsibility for any delay in delivery due to unexpected logistics related events.

If any logistics delay occurs, you may send an email to isdt0506@gmail.com, and we will do our best to contact the logistics company to help resolve the issue.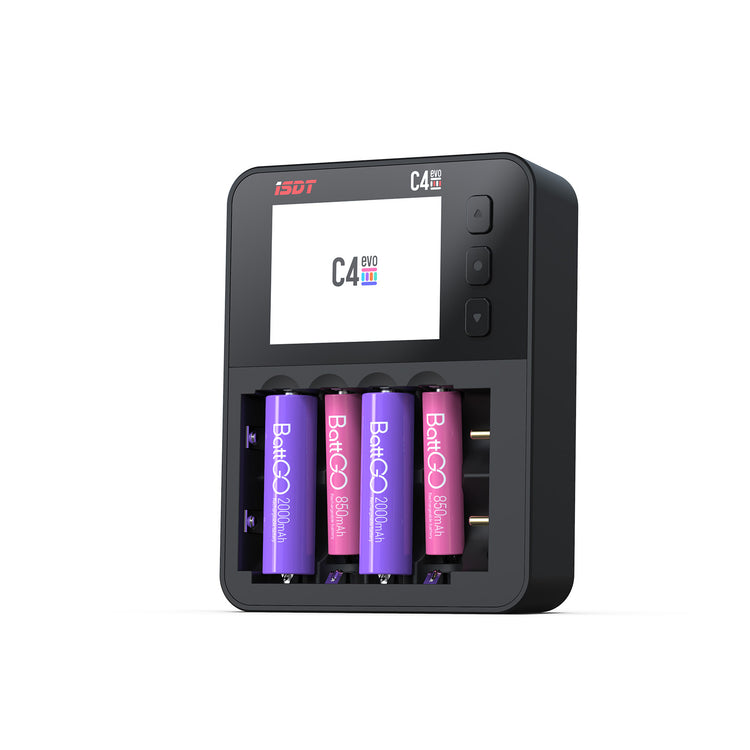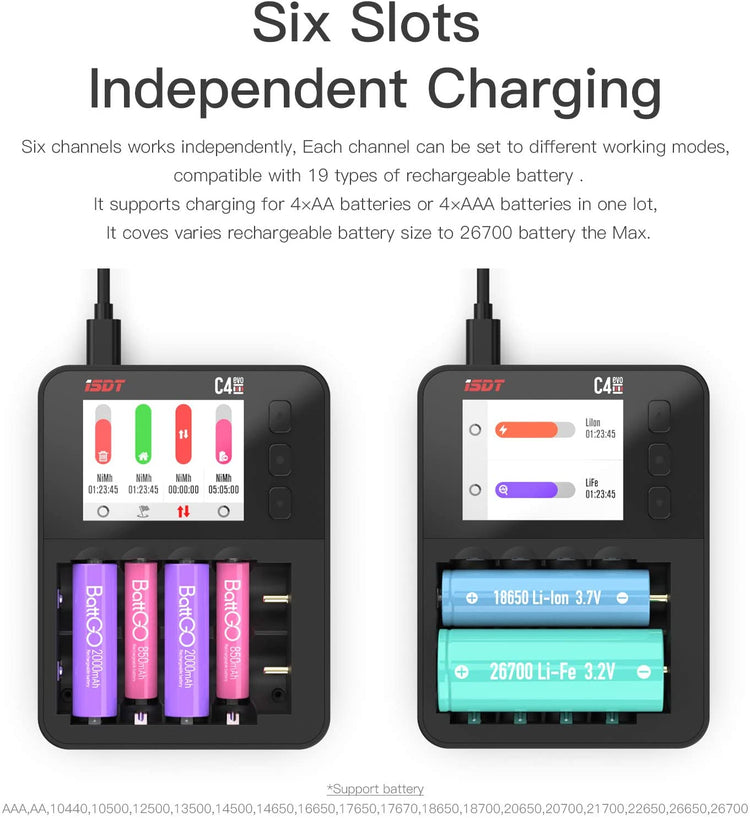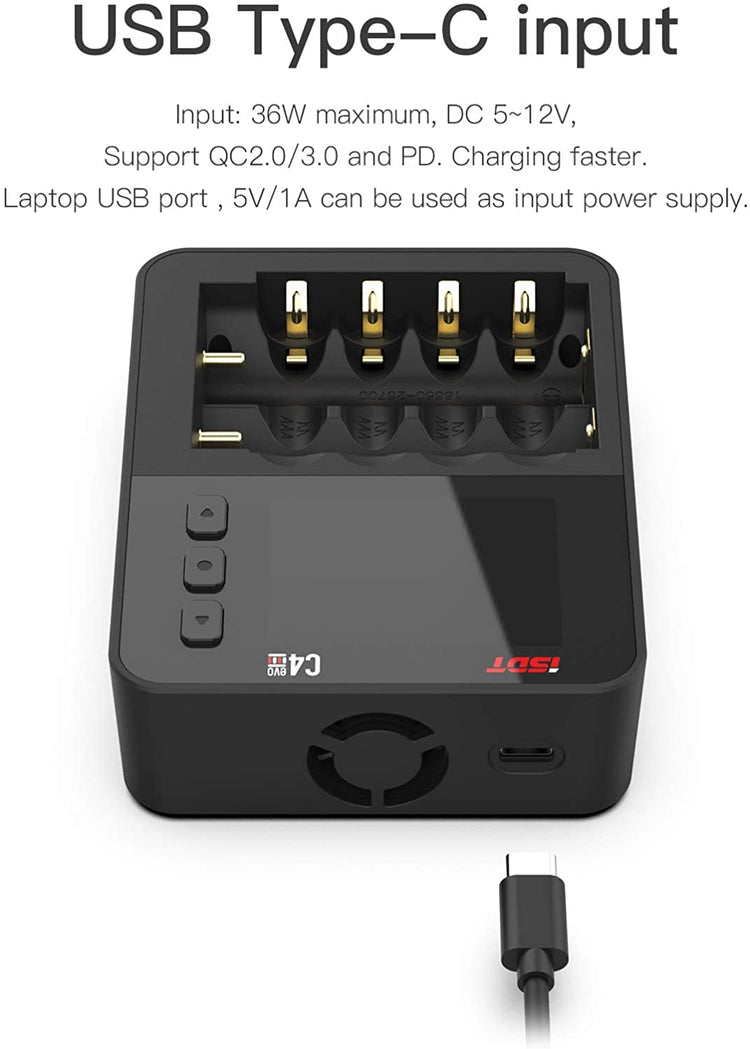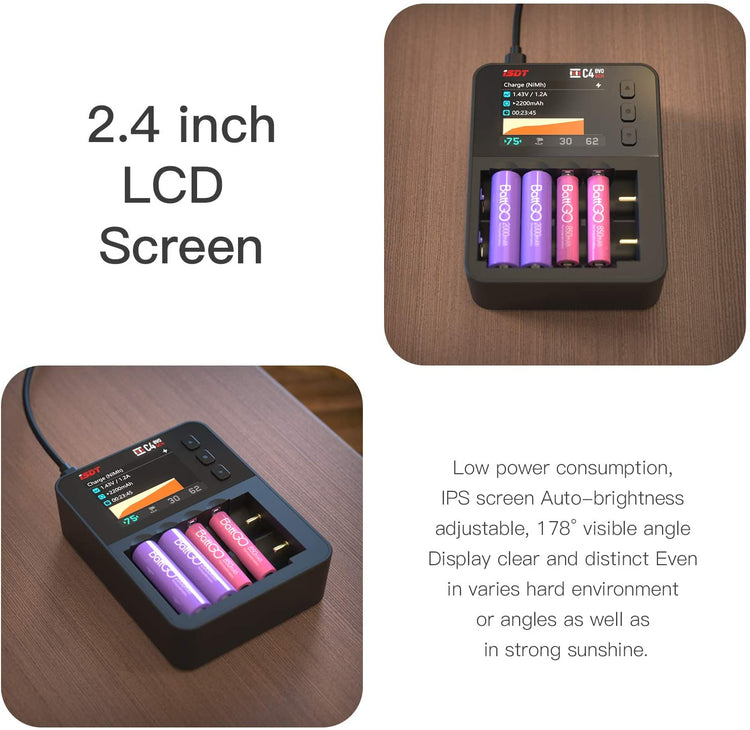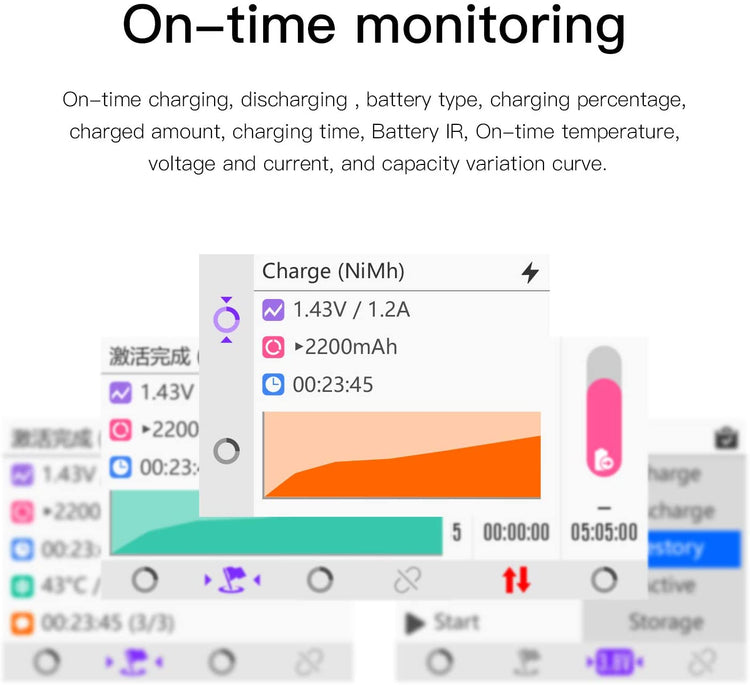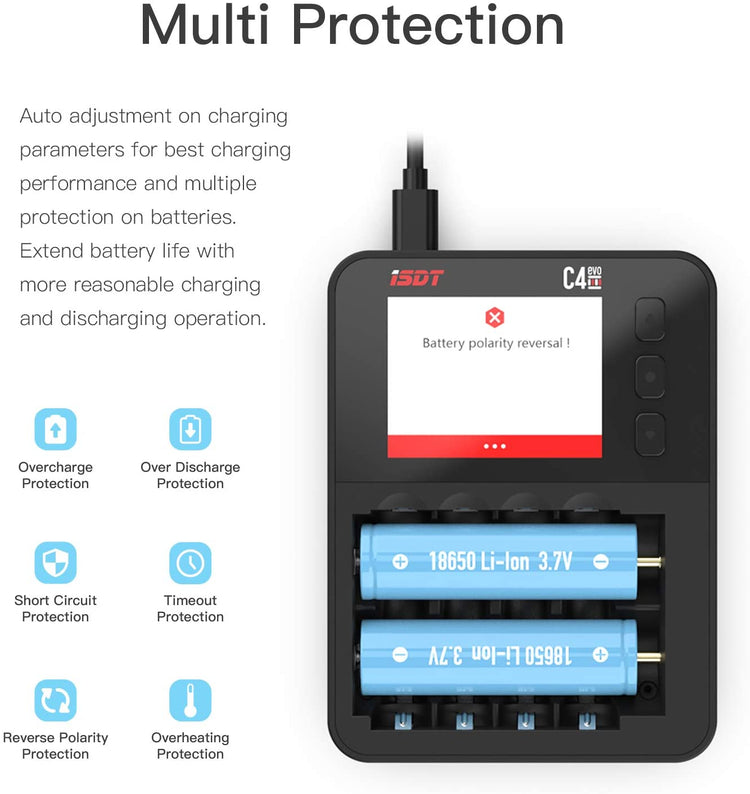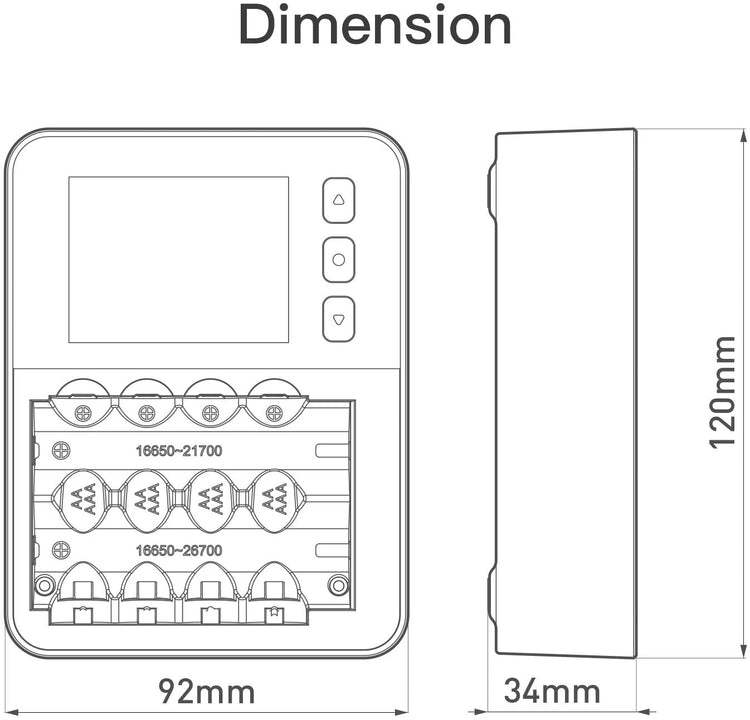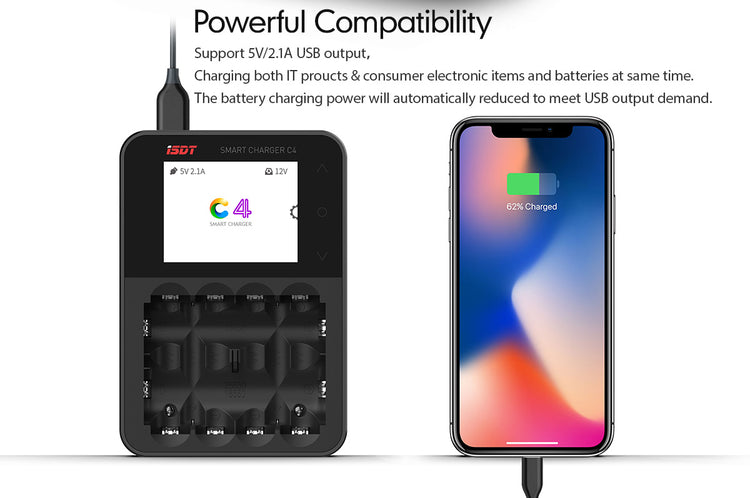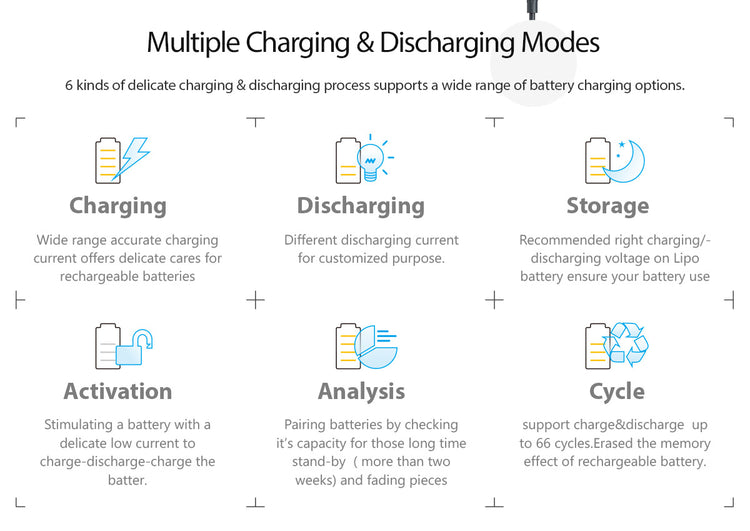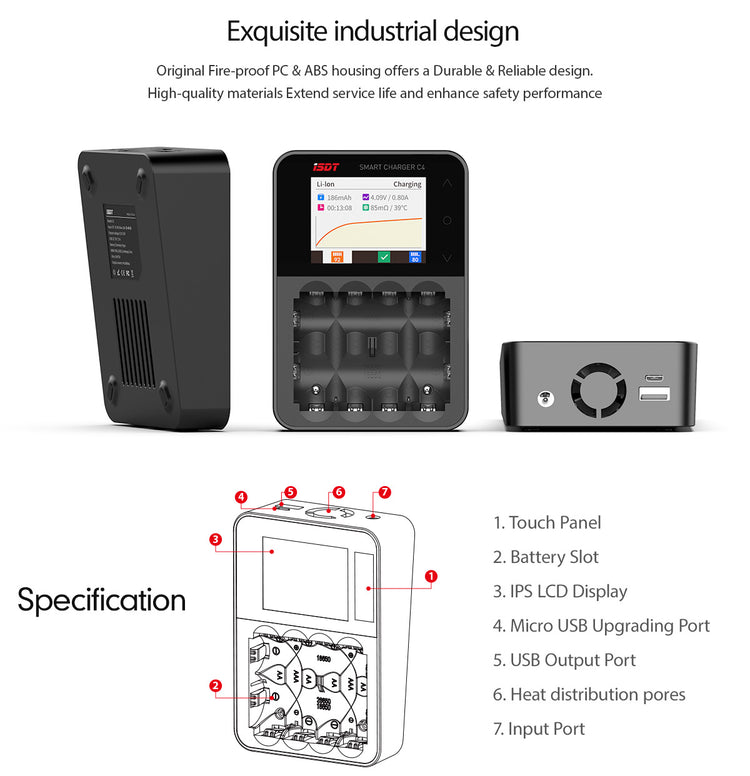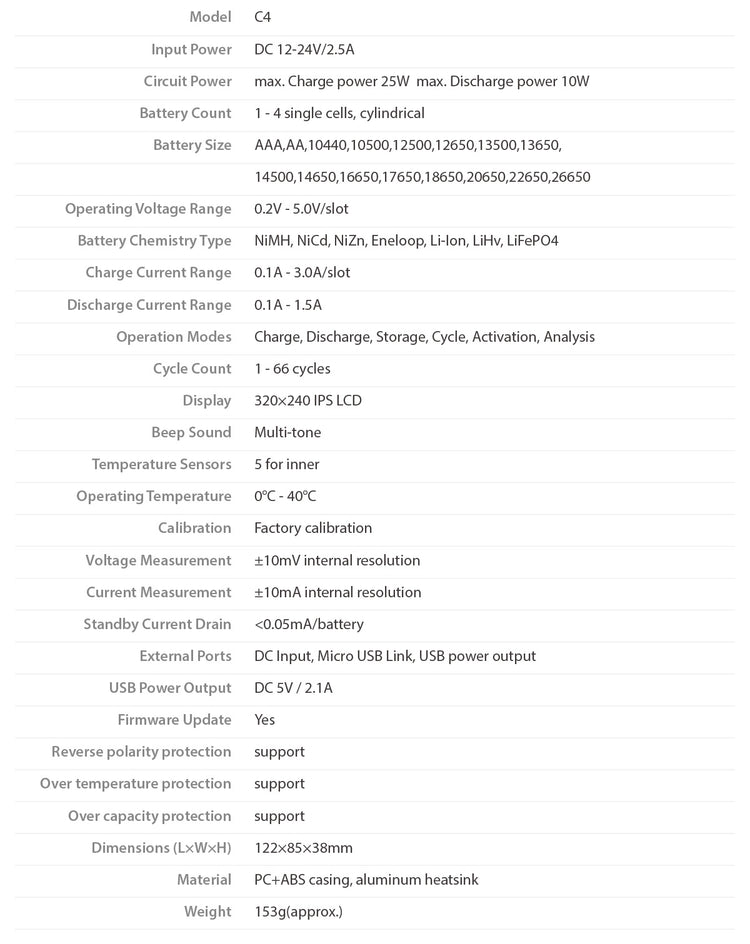 Guarantees
Genuine Guarantee
Fast Processing
Fast Delivery
Official After-sales
Testimonials



Super Ladegerät

Dieses ist mit Abstand das Beste Ladegerät was ich bisher hatte. Es kommt mit diversen Arten Akkus zurecht. Es liegt ein Ladegerät bei. Der Lüfter springt beim normalen Laden von normalen Akkus nicht an. Es Lassen sich bis zu 4 AA Akkus laden. Von AAA lassen sich wiederum nur 2 Akkus laden. Es lassen sich auch 2 18650 Akkus laden, diese dürfen aber nicht geschützt sein, das diese nicht in das Ladegerät passen. Ein USB Anschluss ist auch vorhanden und damit kann diverses geladen werden. Das Display gibt dabei jeder Zeit Auskunft über die diversen Ladestände und Modi

Dirk O.
Ottimo caricabatterie multifunzione

Comprato per ricaricare batterie AAA NiZn e 18650 al litio funziona perfettamente ed inoltre ha diverse utili funzioni per ripristinare vecchie batterie ricaricabili, su internet ho letto che può essere rumoroso essendo dotato di una ventola di raffreddamento ma per il mio uso specifico non ho trovato nessun problema del genere

Marco